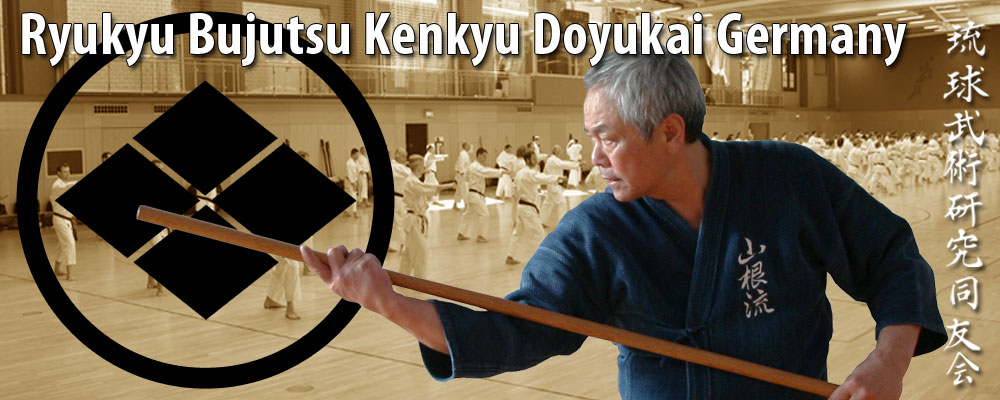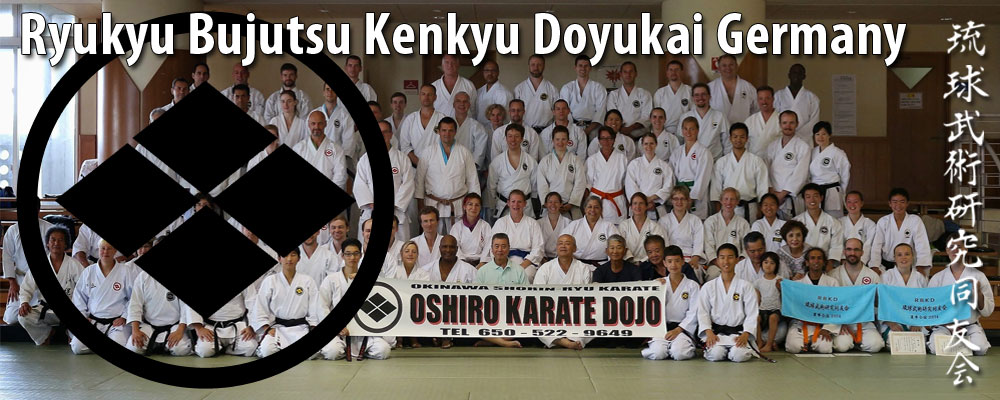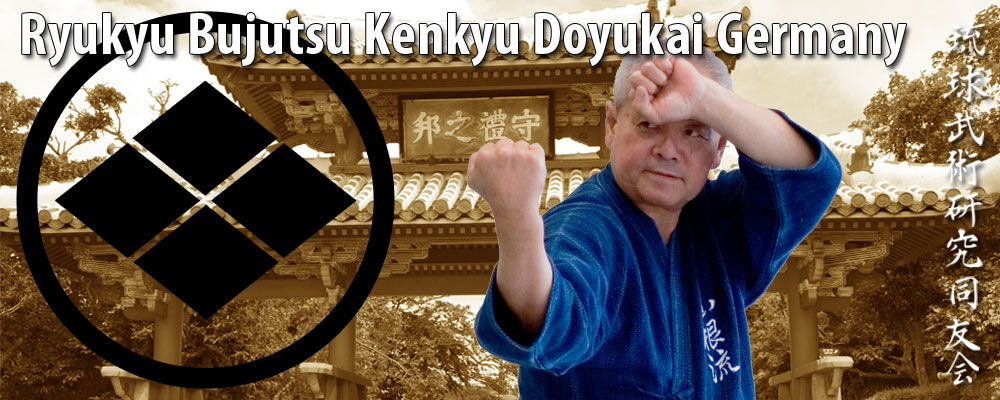 The R.B.K.D was founded by sensei Chogi Kishaba (Okinawa) and sensei Toshihiro Oshiro (U.S.A.) in 1985 . This organisation is committed to the research and development of the Okinawan karate and kobujutsu, as well as to the propagation of the authentic Okinawan martial arts tradition, in particular of the Yamanni Ryu.
Sensei Chogi Kishaba was a disciple of Masami Chinen (founder of Yamanni Ryu). Masami Chinen lived in Shuri and practised Shorin Ryu karate and Yamanni Ryu bojutsu.
The R.B.K.D.'s syllabus focuses on Okinawan weapons, laying emphasis on the bo. In addtion to this, the use of other 'traditional' Okinawan weapons, as there are sai, tunfa, kama and nunchaku, is also studied and practised. The core style of the R.B.K.D. is the Yamanni Chinen Ryu bojutsu. The R.B.K.D.'s hope and intention is to facilitate the understanding of the Okinawan martial arts by focussing on and practising the unique footwork and body dynamics of the Yamanni Ryu in a way that each student is able to perform powerful movements and techniques.
The R.B.K.D. is open to all karate practitioners who take a genuine interest in Okinawa's traditional martial arts.
Copyright RBKD Germany © 2023